Friends, this past Sunday, Pastor Karl began his study of Judges. My main takeaway was that in some cases life is in the messy middle when we are between great leaders. However, in those cases there are things we can do to overcome our situation:
Start with self-leadership
Commit to character
Take the high road even when its slower
The thing I like about these 3 challenges as I write this week's Flourish Local Ministry Partners newsletter is that a lot of us, as well as other people, thinking now of the clients of our local ministry partners, are in the messy middle. And we need to get out. But how?
Christian organizations can be a great help in the process of the "getting out" discernment, as we develop within the organization, either through taking advantage ourselves of the programming offered, or volunteering/mentoring/praying (for) within the programs, we see our faith in God increase steadily.
In reviewing our ministry partners, I am proud to say that each of them follows these 3 "rules" for overcoming the messy middle.  And while I could write about them, I think a better solution is to hear about each program from Karl on the next few Sundays as he highlights what the partners do and who their clients are. He started September 10, with an amazing sharing of all the work of Love INC in our community, (click to watch) but even more so the work of many in our congregation who have contributed significantly to Love INC clients' lives.
There are so many wonderful opportunities for personal development, volunteering and prayer with our ministry partners, I am going to review them in chronological order to make it easier to follow – want more info? Just follow the links!
• • •
OPPORTUNITIES OVER THE NEXT 3 WEEKS
• • •

Thursday, September 14: Taste of Impact Dinner, learn more about the IMPACT Program class offerings; there's 5 this Fall! 6:30 at South Fellowship.
• • •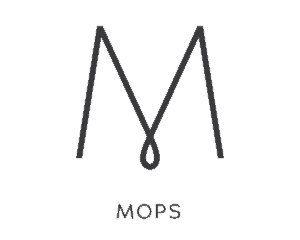 Friday, September 15: MOPs – Mothers of Preschoolers 9:00-11:30 – enjoy a brunch, watch/discuss a video on Good Self Talk, visit with other moms – all while your kiddos are in quality childcare!
• • •

Saturday, September 16: The Master's Apprentice Program Alumni Breakfast – please pray for the past alumni of Master's Apprentice that they will get renew their faith as a result of their time with coaches and peers sharing their experiences in their new workplaces.

• • •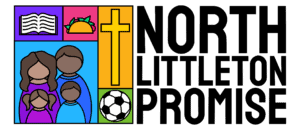 Tuesday, September 19: North Littleton Promise elementary school programming begins, and they could use some help. Sign up by clicking the buttons below. What a great service idea for a life group!
• • •

Thursday, September 21: IMPACT Classes begin, check out the 5 offerings this Fall. Know someone that needs one of these classes?  Invite them!
• • •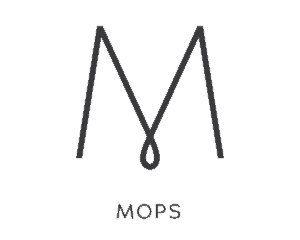 Thursday, September 21: MOPS "Moms Night Out" 7:00 pm at the Breckenridge Brewery. Know a Mom that needs a night out? Invite her!
Friday, September 29: MOPS Play Date at Redstone Park at 9:30 AM.
• • •
Friday, September 29: North Littleton Promise FIESTA! At 6:30 PM.
• • •
And in all things be praying for all the ministries as they train their clients in self-leadership. 
• • •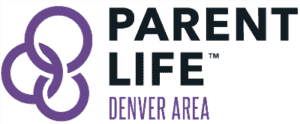 And one final uplifting note from Parent Life, working with the high schoolers at New Legacy Charter School in Aurora:
We as a team have been connecting with students over the past couple weeks doing PE class at New Legacy. We have enjoyed meeting new students and seeing the complete change in morale at the school!
Hinkley High School's Football Team has asked us to come alongside them again this year to help host football dinners and come to their games as well. This week on the 13th we will be hosting and bringing dinner. Please let us know if you would like to join us at Calvary Wellspring at 5:30
Cross Purpose has reached out wanting to connect and come alongside us to serve our community! We are grateful for those connections we are making and being able to link arms with others to commit to God's will in serving others.
• • •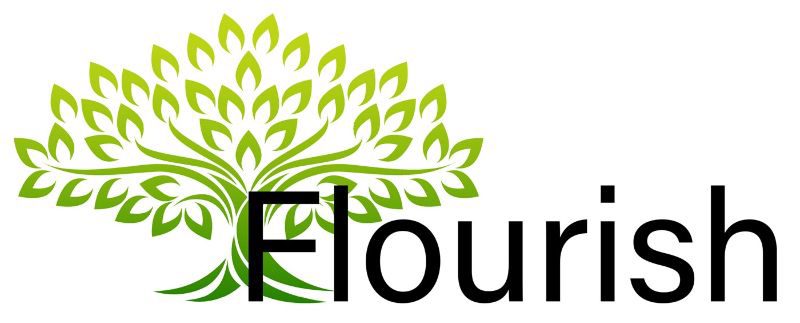 What is Flourish?
Flourish Metro Ministries is the CentCov Team of volunteers who work with our local partner ministries, including:
North Littleton Promise  •  Love INC  •  Parent Life (Teen Moms and Dads via YFC)  •  The Master's Apprentice Program  •  Issachar  •  MOPS  •  Housing Assistance Ministry
Our goal is to help those in our local area flourish by serving them as the hands and feet of Jesus.
If you would like to know more about Flourish, our ministries or how to join the team, please contact Flourish@centcov.org