Sunday Connecting Hour Classes for Adults
Spring, 2022: March 6 – May 15; 9:00 a.m.
Sign up for a class here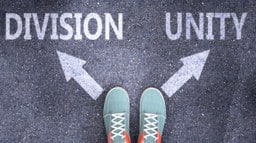 POLITICS AND FAITH: CONFRONTING DIVISION, CREATING UNITY (A3)
Facilitated by Ron Mol and Ken Robinson
We live in divisive times. Is destructive division inevitable, even in our church, or is it possible to be united, as Jesus said we are? This class will delve into divisive political topics – not to find agreement, but as a context for learning practices that foster unity based on faith and mission even when we disagree on important issues. These practices create space for respectfully sharing differing opinions and then affirming the way God is working despite our differences. We'll use a curriculum created by The Colossian Forum, an organization that has helped thousands of churches engage practices that build unity in their churches. Each participant will share part of how his/her political perspective was formed. Since the class will be highly discussion oriented, it will be limited to 12 participants.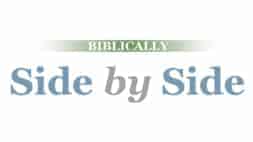 BIBLICALLY SIDE BY SIDE (A1)
Video series guided by Janet George
For centuries, people have had questions about the roles of men and women in both the church and home. What is God's original design for relationships? What did Jesus have to say? Are husbands supposed to be the head of the home and final decision makers? Are spiritual gifts and callings different for men than women? In this unprecedented new video series, thirty internationally renowned scholars offer insights explaining biblical mutuality.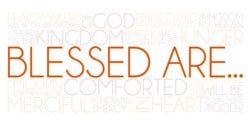 THE JESUS-WAY TO WELL-BEING – EXPLORING THE BEATITUDES (C5)
Facilitated by Steve Thulson
We Americans proudly celebrate our declared right to "the pursuit of happiness." But are we looking for the right things in the right places? In eight short declarations that introduce his famous "Sermon on the Mount" (Matthew 5-7), Jesus gives a picture of what it means to be fully "blessed." As we explore these "beatitudes" and other parallel scriptures, we'll be asking a few basic questions:
1. How are these counter-instinctive and counter-cultural promises "Good News"?
2. What do they illuminate about our culture's assumed ways into well-being?
3. What life-forming practices do they prompt?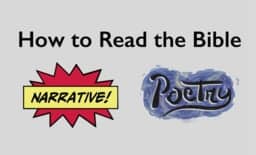 HOW TO READ THE BIBLE: NARRATIVE AND POETRY (A2)
Facilitated by Chris Tyrrell
The Bible: one story, many styles. While God's word is one unified story, it contains many styles of writing, so it cannot all be read in the same way. In this class, we'll walk through two of the three major genres of biblical writing: narrative and poetry. Narrative writing ranges from historical narrative to parables. Poetry including songs, reflective poetry, and the passionate, politically resistant poetry of the prophets. Using excellent videos from The Bible Project, this series will help you understand and apply God's word. Join us!