We began as nine women meeting on a prayer retreat to ask God for His guidance for a fresh start to women's ministries. After dedicating the first half of the retreat to time in John 15 and Philippians 2, we started to share ideas. Our hope is that this ministry will be owned by all the women at CCC, with leadership acting as coordinators and facilitators. We'd love to see these opportunities grow as different women are led from time to time to start a new study, small/companion group or activity. The following "grid" is a result of this prayer and brainstorming.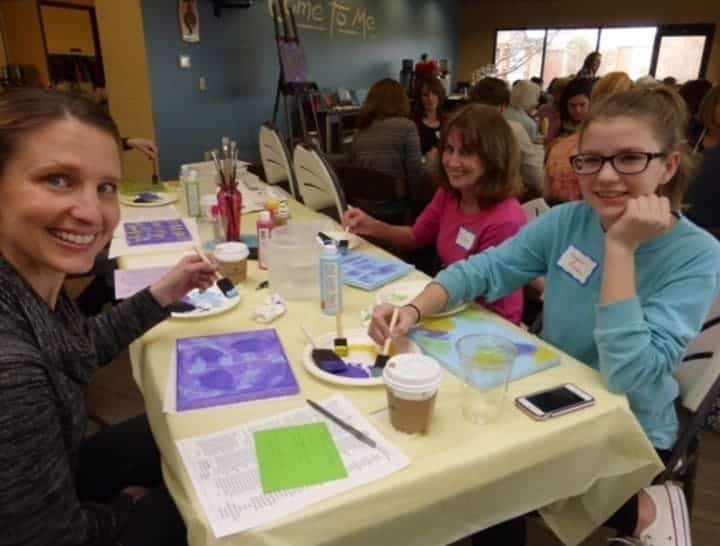 Year-Round Opportunities to Gather
Book Club
Contact Person: Lisa Grell click for info
1st Tuesday of each month, 7 pm in various homes.
This group reads a wide variety of books, including fiction and nonfiction.
Creative Corner
Contact person: Carolyn Read click for info
Every Wednesday, 9:30 – 11:30 am in various homes
Bring your current project (needlework, crafts, mending, whatever!) or just come for encouragement and fellowship with friends from Centennial.