The Global Missions Team keeps us aware of and engaged with the world beyond our backyard! Along with as our parent denominational family, the Evangelical Covenant Church and other ministry partners such as Imago Christi, our global mission extends around the world. Serving on several continents, our church community supported missions and missionaries are bringing the good news to the unreached, growing disciples and church communities, teaching and training pastors, developing agriculture, small businesses, fresh water supplies, and meeting needs of the poor and abandoned. Following are some of the missions and missionaries that Centennial Covenant Church is proud to support and serve with.
We are richly blessed and deeply grateful for the opportunity to serve with and support these missions in fulfillment of God's call to make disciples of all nations. And this is only a portion of the ministries in which members of our congregation are serving. To learn more about the global ministries we serve and support or to get involved, please email our Global Team.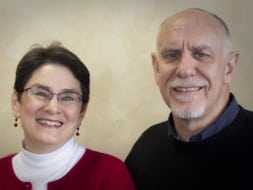 Mark and Beth Bradley, OMF USA
Mark and Beth have been involved with missions in East Asia for more than 30 years. After 10 years in Japan, they served for 20 years in mobilization with OMF out of the U.S. office in Colorado. After another seven years in East Asia (Singapore and Japan) they moved back to the U.S. at the end of 2019. Beth is officially retired (though volunteering nearly full-time with OMF), and Mark serves their many Sending Centers throughout the world as a trainer and mentor in mobilization.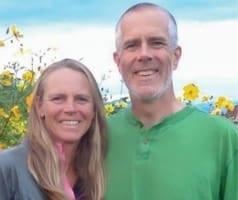 Jim and Hydi Peterson, Japan
Jim and Hydi are serving in Japan through the Covenant World Mission. The Petersons live and serve at the Akagi Bible Camp in camp ministries as well as training pastors, church workers, and other missionaries. Jim also teaches homiletics (preaching) and church history at the Covenant Seminary in Tokyo. The Petersons have been serving in Japan for more than 20 years. More on the Petersons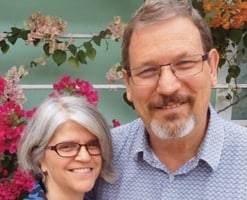 Peter and Ruth Dutton, Thailand
Peter and Ruth have been serving through Covenant World Missions in Thailand for more than 25 years, assisting in community development through small business and agricultural education and training. Currently the Duttons are regional missions coordinators for Asia, training and mentoring missionaries working in southeast Asia. More on the Duttons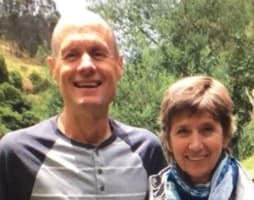 Gary and Mary Lou Sander, Colombia
Gary and Mary Lou are serving with the Colombia Covenant Church through the Covenant World Mission. Gary and Mary Lou are training pastors, assisting with leadership development and spiritual formation. More on the Sanders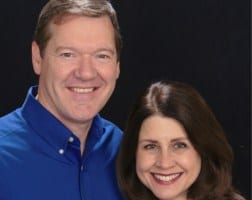 Jon and Lynda Hardin, Frontiers USA
Jon and Lynda serve with the Frontiers ministry, which is an international mission focused on reaching Muslim people groups around the world. Jon speaks and teaches about the needs of the Muslim world and how to effectively reach the people of Islam at local churches, conferences, and training events throughout the world.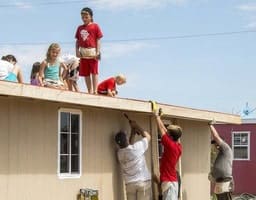 Missions Ministries, Juarez, Mexico
Missions Ministries builds houses, provides medical services, and provides educational support as well as food and clothing to the poor in Juarez, Mexico, a community in deep need of God's love and mercy. Annually, members of our congregation team with other congregations and travel to Juarez for a long weekend of home building, meeting medical needs, serving the community, and sharing God's love for His children. More on Missions Ministries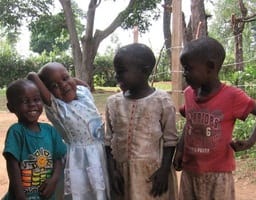 Kenya Partnerships
Since 2003, over 200 of our members have taken mission trips to Kenya in east Africa, serving at Shangilia Children's Home, and engaging in various ministries with growing Kenya Evangelical Covenant churches there, especially in pastoral training and community development. Deep bonds have formed with many Kenyan friends.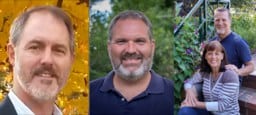 Roy Graham, Bill & Priscilla O'Byrne, John & Kathy Pyrc Imago Christi
Roy, John and Kathy are Centennial members whose ministries with Imago Christi guide Christ-followers, locally and around the world in spiritual formation for life in God's presence. This is a vital arm of the mission agency, Church Resource Ministries (CRM).