March 17, 2023
Hi Centennial Friends,
 
This Sunday we continue in our study of Hebrews under the guidance of an old friend. Well he's not really that old, but certainly older and far more experienced than I, such that for 25 years he spoke into my life as a mentor, confidant, boss, and friend. Many of you likely remember him, so together we can anticipate a great Sunday as we dust him off, prop him up on the platform, and let him again take us into the presence of Christ! All kidding aside, it has been great week planning worship with Steve Thulson, and anticipating serving together this Sunday. Here is what he has to say about this upcoming message:
 
In Hebrews 7 we meet an ancient and mysterious outsider who anticipates Jesus as the perfect and permanent bridge to God and life. It's one example of how God sometimes "colors outside the lines" – even his own. Here's the question: Are we expectantly open to God-sent strange surprises to get us unstuck from less-than-his-best? Specifically, are we fully open to the kind of strange and surprising people he'll ask us to welcome as his voice, hands and feet? And are we deeply open to the kind of strange and surprising "Christ-bridges" he'll shape us to be?
 
We hope to see you on Sunday. Also one reminder: on Saturday, next week (3/25) we have our all-church work day to spruce up our grounds and building. This is Spring cleaning at its finest, so please use this link to sign up for an hour or more to come and help, and maybe even meet a new friend or two.
 
Grace and peace!
 
David Dillon
Worship & Communications
CENTENNIAL COVENANT CHURCH
We are launching a search process to find a new person to fill this critical staff role of Office Administrator.
You can find the job description posted on our website at www.centcov.org/jobs.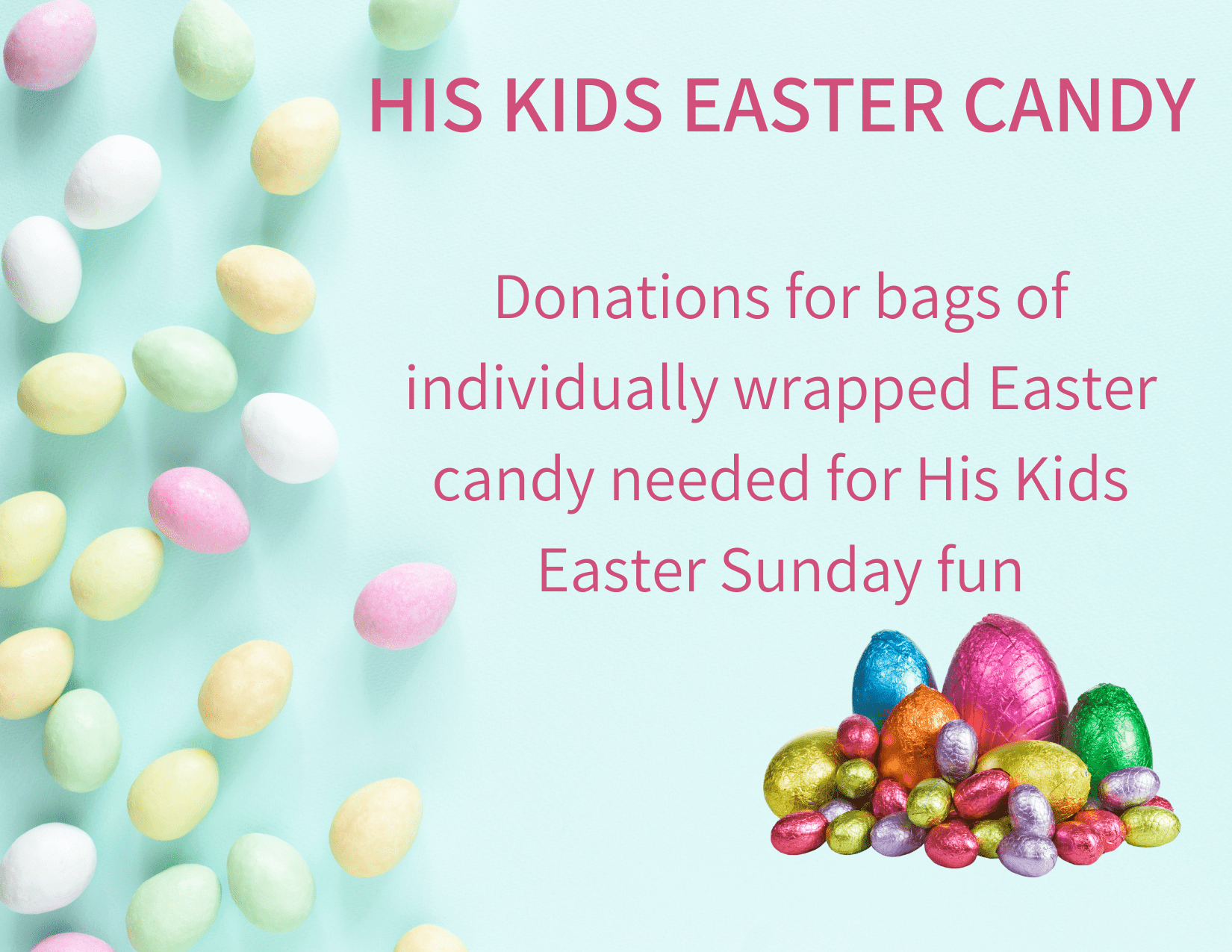 HIS KIDS EASTER SUNDAY CANDY NEEDED
Please consider donating one bag of individually wrapped Easter candy to the His Kids ministry for a fun morning for our kids on Easter Sunday.
You can drop off your bag in the Welcome center this Sunday – Sunday April 2.
Thank you for your generosity.